You may be wondering, "How did such a mild-mannered gentleman/scholar like Seth Botos ever become so enamored with such demonic, aggressive music?" Well, even if you aren't, here is the first installment of some of the records that set me on that path. These aren't necessarily my favorite albums, now or then, but they are the first ones I got from these particular artists and put an indelible stamp on my tastes, for better or for worse. Enjoy.

Opeth - Blackwater Park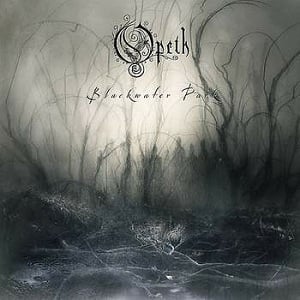 My first Opeth album and probably my personal favorite. For anyone who wants a taste, this record really runs the gamut of the Opeth sounds, from soft acoustic to crushing double bass riffage to the everything in between. The 10 minute songs, the 12/8 grooves that no-one like does like Opeth, pretty much every Opeth track is the definition of "epic". This album is from the period of the Martins, one of my favorite rhythm sections ever, and I don't think Opeth has been the same without either of them, although that is a matter of personal taste and I do not in any way doubt the musicality of their current lineup. My favorite moments are in the title track "Blackwater Park", with a killer acoustic into electric guitar riff/scream/breakdown about two minutes in and the sick slap bass madness towards the end. I have also been ripping off the 12/8 drum part from "The Drapery Falls" since I first heard this record.
Korn - Follow The Leader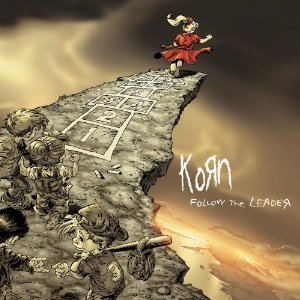 OK, let's get the silly stuff out of the way. Whatever you may think of Korn, or me after reading this, their impact on music in the 90's is undeniable. I think their self-titled debut is arguably one of the best records from that decade, period. This one is definitely not their best. You can skip over the half-hearted guest vocalist tracks, one with Ice Cube and another with Fred Durst, although I kinda like "Cameltosis" featuring members of the Pharcyde. I do love the production on this album though, and Dave Silveira was one of my biggest influences while I was learning to play da drumz. Although it has been pointed out to me that it's almost definitely mostly triggered, I love the kit sound on this record. Favorites include "It's On", "Dead Bodies Everywhere" and "BBK". Oh, and secret track featuring Cheech Marin? I definitely wore out the grooves on Follow the Leader in middle school. And side note: Hey Spotify! What's up with axing the 48 seconds of silence?
Nothingface - Violence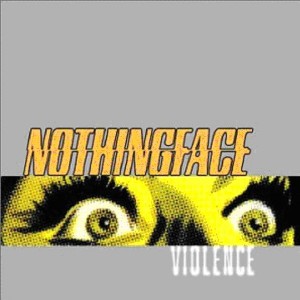 This is the only Nothingface album I ever listened to, and it is definitely goofy. It is saturated with comically violent imagery. The track "Blue Skin", while one of the better ones on the record includes this lyrical gem, "We've got machine guns/And yes they're lots of fun/We've got some bullets and we're mowing everybody down." Classic. As a companion to this poetry of the macabre, however, is some wonderfully violent music. Check out "Same Solution", "Can't Wait for Violence", "Blue Skin" and "Everlasting Gobstopper".
In Flames - Clayman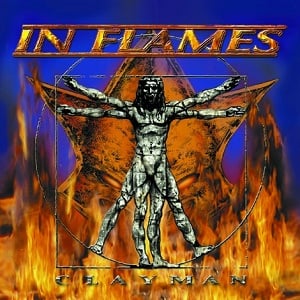 I haven't really listened to much of this "Swedish Melodic Death Metal", or whatever you want to call it, for the past few years. That being said, I still love a lot of the early In Flames records. Simple riffs, with a full, roomy sound, screaming guitar leads, and a SIX-STRING BASS (it's all about that bass). They also have this great penchant for hooks, a rarity in metal. Case in point, the chorus of "Clayman" (AAAAAHHHHHHHow come it's…POSSIBLE?) I am never one to sing along at shows, frankly I usually don't know any of the lyrics, but at an In Flames concert, I almost want to. Add to all that their comical grasp of the English language, one of their records is called WHORACLE, and In Flames is a must listen in my book. Oh, also the way they pronounce "OwstroNOWts" in "Satellite's and Astronauts".
Arch Enemy - Doomsday Machine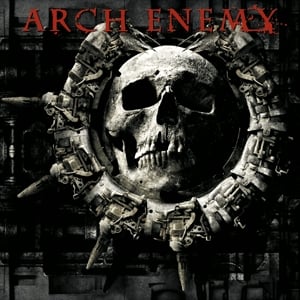 Another great Swedish band, this album is evil. In revisiting it for this column, I feel like I should get them back in the rotation. Again, simple riffs, great leads, and an overall epic, sinister, Viking warrior from hell attitude. Arch Enemy utilizes time changes quite well. They can often seem out-of-place and forced, but not here. And although this is deal breaker for many of the metal haters out there, I don't think there is a single SUNG note on this record. Angela Gassow never lets up, even if the vibe has shifted to a more sensitive tone. I'm definitely planning a little metal safari through some of the releases I never listened to back in the day. Perhaps coming up in another Heavy Seth…Some favorite tracks include "Nemesis", "I Am Legend/Out For Blood", "Mechanic God Creation" and "Slaves of Yesterday".
That's all for now. I'll do another "Origins" later. It may be slightly less embarrassing. And as a bonus video, here's a metal band with three basses, PLAYING BASSES! Haha, get it…