The other Undersea boys have been bugging me for months about contributing to their blog. Until now I have adamantly refused, mainly due to my disdain for things like "writing", but also because I couldn't imagine what I could present that would be worth the time it would take for all of you wonderful people out there to read it. Corey, David, and Matt write treatises on pedals, board set up, and other equipment, and I don't know shit about gear. I've been playing the same drum kit since the sixth grade. They all released "Best of 2014" lists, but I routinely fail to stay abreast of current releases no matter how hard I try.
Sometime around the first of this year, however, I had an epiphany. There is something I am passionate enough about to scribe a few words every few weeks on the subject. That is...fucking metal. So, I'll be bringing you my favorites in aural brutality whenever the inspiration strikes.
A few notes to the reader: The subject matter will be anything I am currently digging, be it old, new, or in between. This is no new release publication. Local, as well as national and international acts will be included. Also, please don't expect me to adhere to any genre rules. Words like "sludge", "grunge", "hardcore", etc, will be frequently used as descriptive terminology, not necessarily meant to adhere to any specific metal etymology. Anything heavy that I enjoy, will be included on these lists.

With that in mind and without any further ado…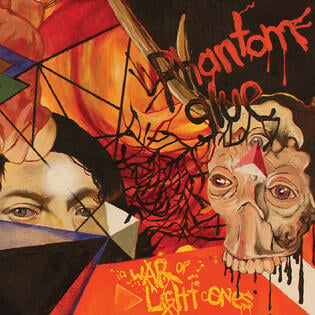 I first heard this Boston band practicing down the hall from us at our rehearsal studio and immediately knocked on their door to find out who they were. From the opening track "Perils" (probably my favorite on the record and my jam for the last year or so), this record is a heavy-hitting, groove-oriented, epic riff-fest. The vocals have that Mastodon-esque, semi-tonal wailing quality that is one of my favorite sounds in metal right now. Add to all of that some wonderfully dirty production, with recording/mixing help by Kurt Ballou of Converge fame and this record cannot disappoint. Whenever I listen to this at home I immediately want to stop whatever I'm doing and tear my bedroom to shreds. Come see them this coming Thursday Jan. 15 at T.T. The Bears place in Central Square, Cambridge, and we can wreak havoc together. Some other favorite tracks are "Bow in the Dust" and "Biocult".

This is another Boston-based outfit with a completely different approach to metal. On the more technical side,Replacire immediately endeared itself to me with nods to many of my favorite artists. We've gotOpethprog, Peripherydjent breakdowns, rhythmically complicated sections that evoke Textures, and some operatic shit that I can't compare, because I don't listen to any of that garbage, but love on this record!Replacire are definitely their own band and sound, they just masterfully utilize many fantastic metal idioms and weave them together. Individually the members shine as well. The vocals remind me ofMikaelAkerfeldt in the best way. Ominous cookie monster growling and awesomely NOT cheesy cleans. There are some impressive dueling guitar licks, such as the tap section about halfway through "Mask of Dueling Eyes". "Pure Will" starts with a fantastic bass and drums duet. And I have to give a shout-out to fellow drummer and formerBerklee classmateBlaize Collard who absolutely KILLS IT! The blast beats, the slow grooves, the double-kick sections, all of it is great. Just listen to the drums at the beginning in the aforementioned "Mask of Dueling Eyes". Just. Listen. To. It. Let's just say there's another drum record I want to transcribe and it's this one. I also happen to know that there is another one in the works, so look forward to that! Some favorites here are "Along the Frame", "Price to Pass", and "Slow Cuts Inside A Throat".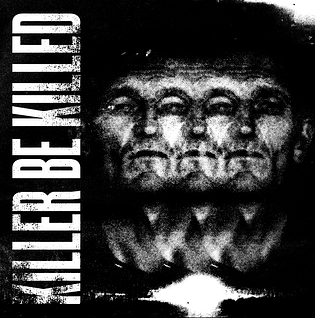 One of two bands on this list introduced to me by my friend and colleague/partner-in-carnage JayKohler. Killer Be Killed is a metalsupergroup comprised of MaxCavalera (Sepultura/Soulfly) on guitar and vocals, GregPuciato (The Dillinger Escape Plan) on guitar and vocals, Troy Sanders (Mastodon) on bass and vocals, and DaveElitch (Miley Cyrus, oh wait, and The Mars Volta among others) on drums. The beauty of this record is in it's simplicity. Sometimes, but thankfully very infrequently, it borders on cock-rockish, but the rest of the time it is just a super hard hitting heavy rock and metal record. One of my favorite elements is the production, which is very bass heavy, something that I think is missing in a lot of metal. How else would you bring out the wonder that is Troy Sanders, probably my favorite metal bassist right now. Thistrifecta of master vocalists also makes this album a gem. They split singing/screaming duties pretty evenly and have done a great job picking sections in the songs best suited to each individuals particular brand of caterwauling. As a great session drummer, DaveElitch sounds good on pretty much everything (includingMiley Cyrus), but it is a blast listening to him play around with the mostly generic (but brutal) rhythmic content of this record. That is one thing that makes it so much fun though, there are no frills, just some gnarlyriffage to rock the fuck out to. Favorite tracks are "Snakes of Jehovah", "Curb Crusher", and "Dust Into Darkness", especially the chorus!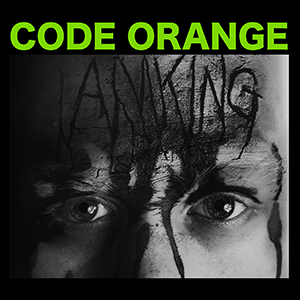 Also introduced to me by Jay Kohler, this record epitomizes what I've been getting into in heavy music for the last couple of years. It's that marriage of so-called "hardcore punk" with "metal" of bands like Converge and Cave-In. Converge's Kurt Ballou recorded and mixed this record as well, so it has that super crunchy, heavy low-end sound that I love. The album is also filled with soul-destroyingly slow and heavy riffs and breakdowns. One thing I haven't mentioned above is my love of metal with a groove. By this I mean that laid back, kind of behind the beat "Bonham feel". This and all of the above records have that in spades and I think that is what makes the riffs hit so hard. There are, of course, also masterfully executed frantic hardcore-punk grooves and blast beats. What I like about bands like Code Orange is how they are able to utilize both so well. Like another of my favorite bands, Mastodon, and Killer Be Killed, Code Orange also split the vocal duties between guitarists Eric Balderose and Reba Meyers and drummer Jami Morgan. In addition to three distinct voices, there is also great variation between vocal styles. There is ominous, almost conversational, moaning, tortuous, growled wailing, and even singing! I Am King just has great dynamic contrast all around. Another note of interest is this repeated, almost electronic sounding, guitar ostinato that you hear right at the top of the record and reappears several times in subsequent tracks. Some favorite tracks are "Unclean Spirit", "My World", and "Mercy".

P.S. There is a great interview with Code Orange about dudes at shows going up to the drummer and asking if they can talk to the female guitarist Reba, instead of just going up and talking to her. I think this is so hilariously accurate about the social deficiencies of so manymetalheads, myself included of course…