Having a creative and capable recording engineer working on your project can make the difference bewteen a decent recording and a remarkable one. While you can outfit your bedroom with a DAW and a few quality mics for under $1000, in an attempt to do it yourself, recording and mixing an album is a ton of work that requires an objective perspective that you can quickly lose when you are trying to do it all by yourself.
While in the past I have done a lot of home recording, with undersea I have been fortuante enough to get the chance to work with two amazing engineers so far: Joe Costable and Jesse Vengrove.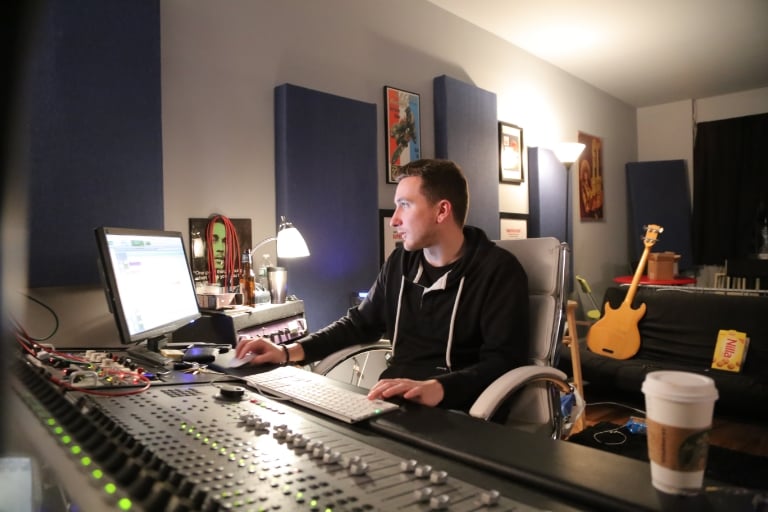 Joe Costable is a New York based engineer, who as engineer bands like American Authors and Bayside. Joe's mastery of the studio environment, inclination to experiment, and infinite patience allowed us to take on an incredibily ambitious amount of recordings in avery short amount of time. You can check out Joe's website here.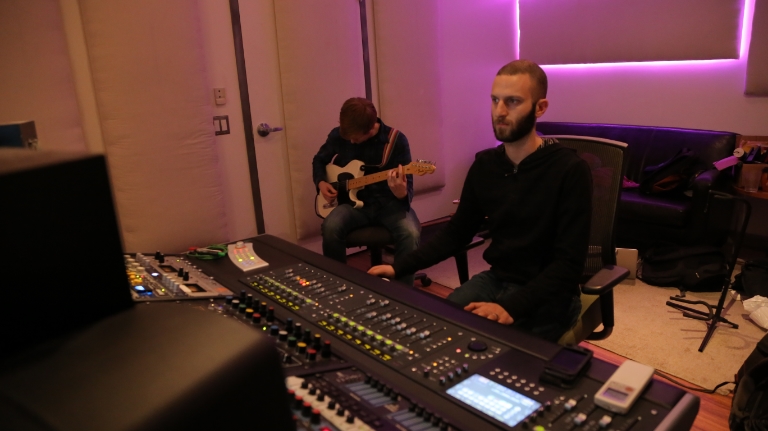 Jesse Vengrove is a very talented engineer and the manager of The Record Co, and awesome non-profit venue in Boston. Jesse has an incredible work ethic, an amazing ear for music, and a very positive influence to have behind the board on your project. You can check out Jesse's website here.
These two engineers were great fits for our current unfinished recording project. Below are some tips for finding the right recording engineer for your new release.
---
Resist doing everything yourself
As previously mentionned, if you are performing on your recordings, I would advise against trying to engineer and mix them as well. It's not that you aren't as talented as the engineer that you might hire, it is just that you will probably lose objectivity at some point, during the process. Having an individual who is less attached to the music than you are, can actually be very helpful, even if you maintain a ever large role in the recording process. Personally, I have always been a lot less satisifed with the work that I have recorded or mixed by myself, than the work I have done where someone else has. Everytime I listen, I find myself being hypercritical or not only my musical performance, but also my mix.
If you have to DIY for financial reasons, try to remain as objective as possible when it comes to recording. And if possible have someone else mix the release, and a third individual master it.
You pay for what you get...so don't be cheap
Every band is on a budget, but like most things in life, when it comes to hiring an engineer, you pay for what you get. An engineer's rate is what it is, so rather than trying to talk him or her down, I would encourage doing your research and shopping around. It is important to that you don't get taken for a ride by someone who doesn't know what they are doing or doesn't actually care about your band's end product, but generally the cheapest option is not the best. If they are really the right individual for the job, it may be worth working extra hours at your day job or moving money from somewhere else in your project's budget. Many engineers will work with budget.
Their rate is their livelihood, but if the members or your band have other skills to offer (video production, website building, etc), some engineers will trade services for a reduced rate.
Keep an ear out for great sounding recordings by your peers
It is important to listen to recordings by bands at your level. If you are an unsigned act, you should be listening to other recrodings of other unsigned acts in your area. When you come across a really great sounding record by a band at your level, find out who recorded, mixed, and mastered the release.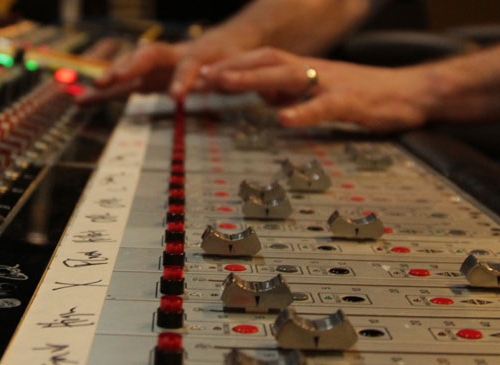 Ask around
Word of mouth really powerful, in that it can give you insight into an engineers work ethic and personality, which can't really be easily discerned from a recording. A engineer may produce an great end result, but if they are flaky or hard to work with, they might not be the best person for your project. Talk to other bands who have worked with your prospective engineer to find out what it was like working with them.
Make sure you have similar musical references
You could hire an incredibly experienced engineer, but if they don't have the same musical references, you may never be totally on the same page. For example, if your engineer made a career out of recording famous hair metal bands, he or she probably has a very different idea of what words like "big" means than you might have as a "shoegaze" band. Find out about your engineer's influences. Personally, I think a general openess and willingness to listen/appreciate any genre of music is an invaluable characteristic for any recording engineer.
Would you want this person in your band
You will most likely spending a fair amount of time in a relatively small space with this person. You are essentially bringing a new member into your band, so its important to make sure personal chemistry is there as well, as the previously mentionned characteristics. While making a record proves to be a ton of work, it should also be fun. If you have some motive other than creating the very best creative work possible, you probably should spend your money on something else. Make surround yoursefl with people who share your passion towards their craft, and aren't just working for a paycheck.